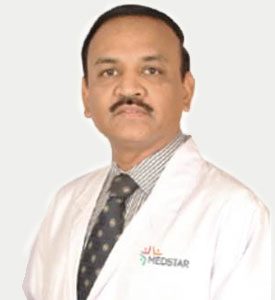 Dr. Rajesh Rajput has an expansive twenty seven years of experience
Dr. Rajesh Rajput
Memberships from esteemed organizations like the 'International Society of Hair Restoration Surgery (ISHRS) and Association of Hair Restoration Surgeons (AHRS),He is an M.Ch from the Grand Medical College Mumbai and MBBS from the Government Medical College, Maharashtra.
He has so far provided hair transplant surgery for about 3500 people from all over the world.
He also guarantees a success of 95%. He undertakes all types of hair transplantation surgeries like UE Stitch less, FUE scar less Method, FUT, Strip method, PRP hair transplantation, baldness treatment, hair re-growth and many more.
The best part about him is that he does the initial ground work on his own and does not leave this to his other team of specialist. This is also one of the reasons that patients feel more comfortable under his supervision as they are in safe hands. He defines the layout and implants the grafts on his own.